The second meeting of The Hacker Within at the University of Birmingham was:
when: Monday 16th April, 1-2.30pm.
where: Room 118 Muirhead
what: The Hacker Toolkit, and What to Learn and What to Teach.
You don't need to book, please, just turn up.
There will be two parts to this, our second meeting:
Talk: The Hacker Toolkit. The basic tools of a Hacker's working life; how to choose your tools; how to learn new ones.

Discussion: What would you like to learn? What would you like to teach?
Here are the:
We recorded the various topics that people wanted to hear about on the whiteboard: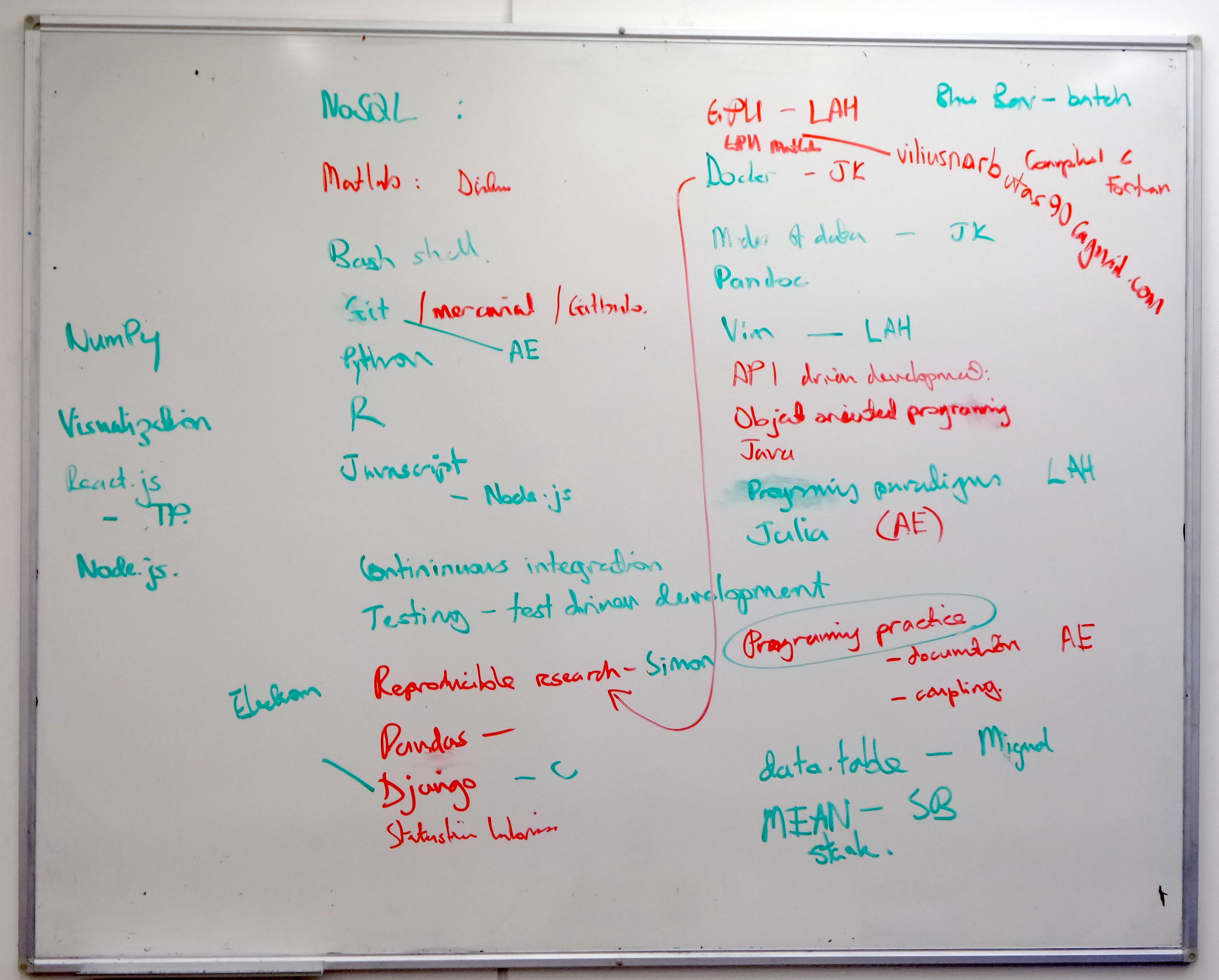 .
Look at the Github repository for the source material to generate the slides, including copyright information.